PIRATES May Meeting Notice: Branding
A strong brand adds value to the consumers lives. It builds its credibility by delivering a consistent promise over time. In doing so, it owns a set of distinctive impressions and meaningful associations. For a brand to endure for generations, it must stand for something bigger than just a benefit. What is your brand? Do you have a brand?
Find out how a 100-year agency rebranded themselves in time to celebrate their centennial birthday and generate additional media coverage. Learn from the firm that was contracted to support this effort: IE Design + Communications.
Featured Panelists:
Marisol Barrios, MSPA
Director of Communications and Marketing
Hillsides
Representative from IE Design + Communications
IE Design + Communications uses the power of design to generate economic success and elevate brand position.
DATE:
Wednesday, May 15th

TIME:
8:30-10 AM
PLACE:
Taix Restaurant
1911 Sunset Blvd., Los Angeles 90026 (Alvarado & Sunset) MAP

COST:
Members: $20
Non-Members: $30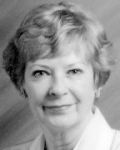 It is with great sadness that we must share with you the passing of our dear friend and colleague Yvonne Voisin. After hospitalization and convalescence for congestive heart failure, Yvonne succumbed to cardiac arrest on Sunday, March 17. It may surprise many of you to know this April 29, she would have turned 83.
For over a quarter of a century, Yvonne Voisin of Voisin Communications has been an integral part of the Print Interactive Radio and Television Educational Society (PIRATES) family. Serving as president 1994-1996, Yvonne saved the organization from bankruptcy and readdressed all the resource issues keeping the organization fluid and out front. She received the highest accolade from PIRATES, "The Golden Buccaneer Award" in 2000 for outstanding service not just to PIRATES but through Voisin Communications to the public service community in Los Angeles. She has been at the center of preparation for every program and every event and now, for the first time in over a quarter of a century, booking your reservation at a PIRATES event will be with someone else. Her participation, her commitment and her high standard of excellence will forever be a part of the PIRATES heritage.
Per her wishes, Yvonne was cremated and her ashes will eventually be returned to England.
In lieu of flowers, donations may be made to:
The Friends of the South Pasadena Public Library
1100 Oxley Street
South Pasadena, CA 91030 Attn: Memorials
or:
The Los Angeles Altrusa Club Foundation
P.O. Box 792
Yorba Linda, CA 92885
***
Lisa Davidson Memorial Scholarship Application Deadline is May 31, 2012
More info: http://piratesla.org/scholarship.html

A Gift From The Ad Council!

PIRATES 11/10/10. Attendees not in order: Debra Evans, (Walden House); Susan Evans ( East LA Partners For Change); Jane Garcia (Women In Film); Robin Gee (CityTV); Louis Gross ( Shriners Helping Kids); Erin Handelman ( So CA Foster Family & Adoption); Meg McDonald (McDonald Media Services); Esther McDowell (LA County/Women's Health Dept); Genevieve Riutort ( Westside Food Bank); Philip Sokoloff (Public Relations); Brenda Vazquez ( Partners In Care); Andy Weisser (Public Relations); John Boal (Ad Council) and LaFern Cusack (SCBA).
Twitter: @PIRATESLA
PIRATES
c/o CityTV Studio 16
1654 19th Street
Santa Monica, CA 90404
Tel: 800 PLANK (15)
---------------------------------------------------

As a non-profit organization every dollar counts! If you reserve via phone, email or website and fail to attend, you will be billed. You can pay ahead of the meeting via the online links below or pay with cash or check at the door. Exact change is appreciated.
Sign up to get updates on PIRATES events:Online Form Maker